Kindergarten Tours are happening the rest of the month of March. Don't miss this great opportunity to get to know your community school and see why Buncombe County Schools is the best choice for your child. Learn more about enrollment:
https://www.buncombeschools.org/o/bcs/page/enrollment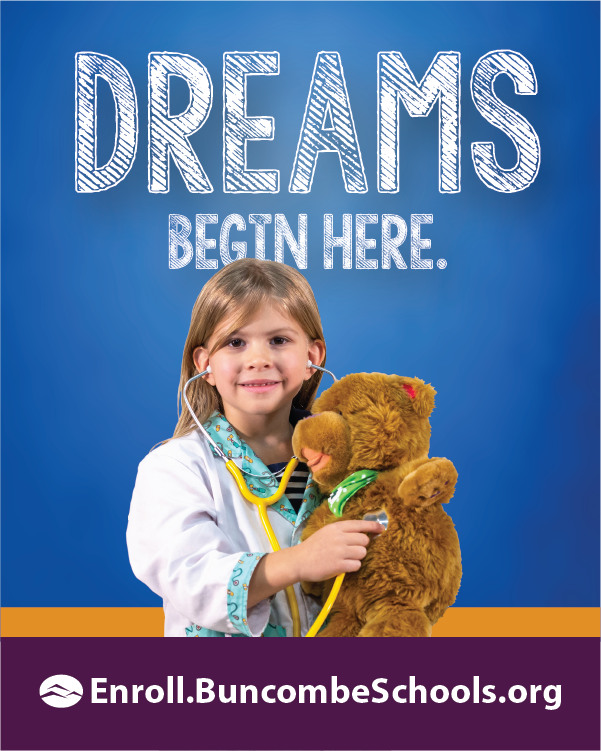 Buncombe County Schools is hosting an Educator Career Fair on Saturday, March 4, 2023, from 9 am - 12 pm. Location: 175 Bingham Road - Asheville, NC - Use entrance B. We are hiring Elementary, Intermediate, Middle, and High School Teachers for the 2023-24 school year and we want to meet you! Register at
https://bit.ly/BCScareers
. We look forward to seeing you soon!

🚌 Buncombe County Schools peered into the future with a test run of an electric bus! As we wrap up Love The Bus Week, we wanted to thank White's IC Bus for bringing a demo #electric bus to Buncombe County for all area school systems to tour and test drive. This electric bus is a zero-emissions option with a variety of features. There are battery options to offer the longest range on each charge, and there are settings to recharge the battery every time the bus brakes. There is a full camera system, an option for WiFi, and the electric motor provides a smooth, quiet ride! "This was a neat opportunity to see into the future of school transportation," said Jeremy Stowe, BCS Transportation Director. "I enjoyed the test drive to see how an electric bus could maneuver the mountains of western North Carolina. I can see school systems across North Carolina beginning to transition to this new, green technology in the near future."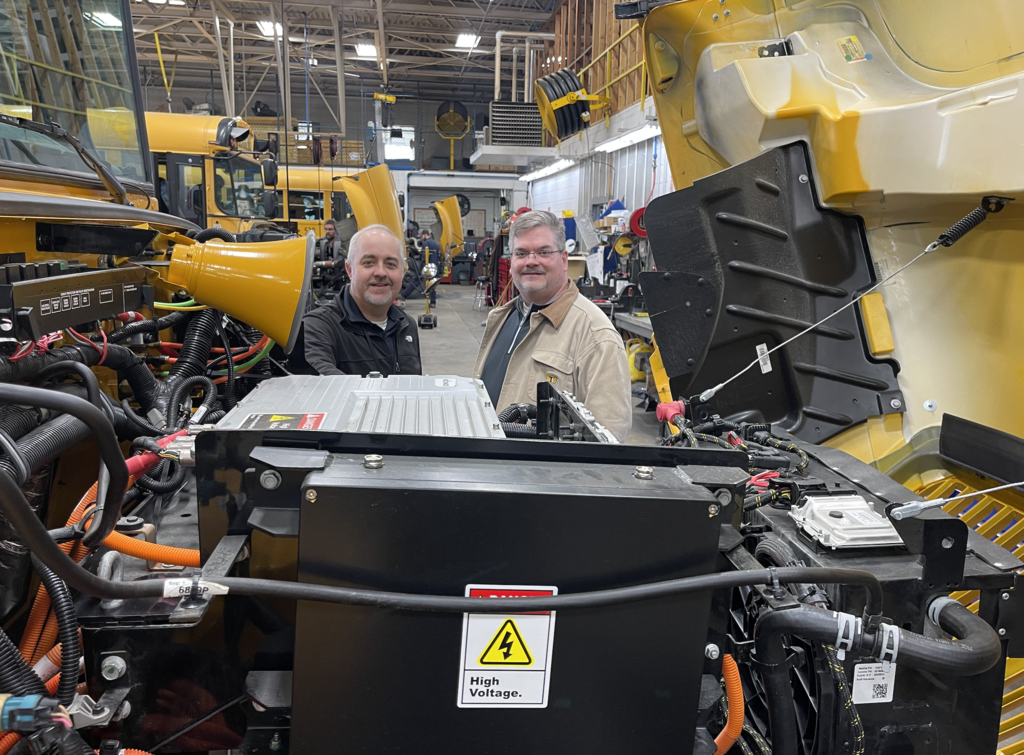 Today, Monday, February 13, will be a two hour delay for students, and no buses will travel on icy roads. This is out of an abundance of caution and due to lingering low temperatures and wet roadways that have caused slick conditions in several districts. Parents, your child will be served breakfast when they arrive at school. Staff, please plan on arriving at your normal time if you're able to travel safely. If you're unable to travel safely, please contact your supervisor. Thank you!

Welcome, Dr. Jackson! The BCS Community formally welcomed Dr. Rob Jackson as the new Superintendent. Staff, elected leaders, and community stakeholders attended the drop in last Tuesday, January 24. Sponsored by the BCS Foundation, the drop in was an opportunity for the school community and Dr. Jackson to continue to get to know each other. A special thanks to the BCS Foundation, The BCS School Nutrition Department, Stefanie Hill (BCS Math Curriculum Specialist), the BCS Employee Enhancement Committee, and Becky's Florist for your contributions to the event. For a look at more photos from the event, please visit this link:
https://bit.ly/3HHlGgr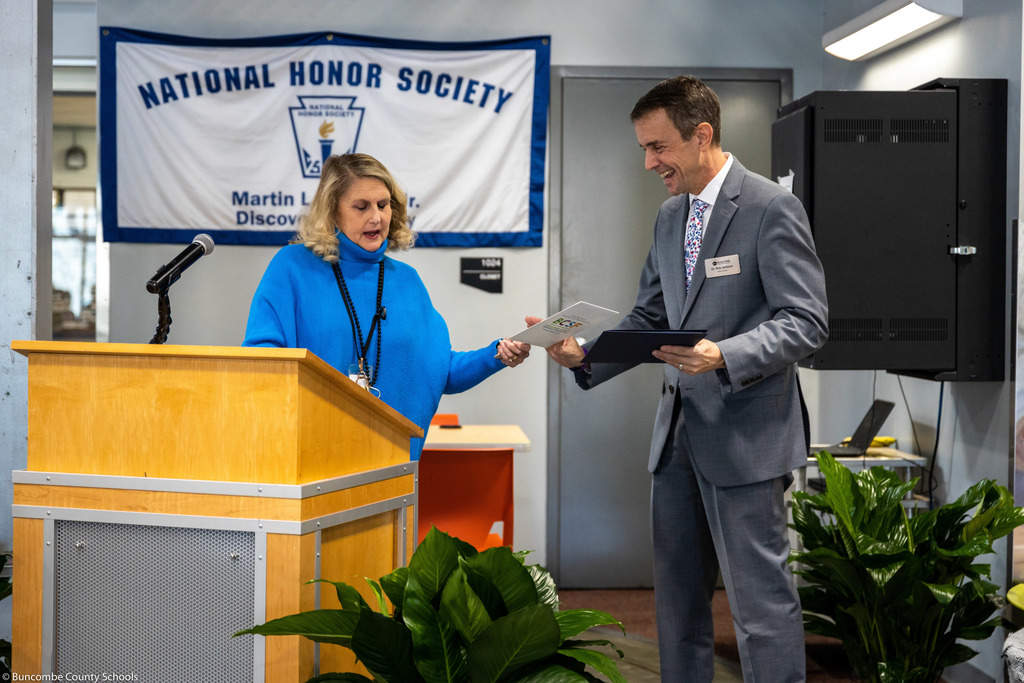 The application window is now open for your child to enroll in one of our Kindergarten Dual Langauge Spanish Immersion programs. This unique K-5 experience provides students an opportunity to become bilingual and bi-literate. There is a dual language program in each of our districts for Kindergarteners at the following schools: Avery's Creek Elementary Candler Elementary Glen Arden Elementary North Buncombe Elementary Oakley Elementary W.D. Williams Elementary West Buncombe Elementary Learn more about how to apply below:
https://www.buncombeschools.org/o/bcs/page/dual-language-spanish-immersion-k-5
Space is limited!

Twilight School is scheduled to begin on Tuesday, February 7, 2023. Twilight School will be held at the Buncombe County Schools Central Office building on Bingham Road in the Nesbitt Discovery Academy beginning at 4 p.m. If you are interested, 1) READ THIS INTRODUCTORY LETTER FIRST:
https://5il.co/1mheu
2) Apply here:
https://forms.gle/r6tjPC7x4f5iJARVA
.

Hello BCS Staff and Families- We appreciate the hard work that has gone into restoring water and lifting boil water advisories for our school buildings. As of 2 p.m. today, 12 schools across the Enka and Erwin districts remain under a boil water advisory. Those schools are: - Pisgah Elementary - Candler Elementary - Enka High - Hominy Valley Elementary - Enka Middle - Enka Intermediate - Sand Hill Venable Elementary - Johnston Elementary - Eblen Intermediate - West Buncombe Elementary - Erwin High - Erwin Middle Under the direction of the health department, we will resume in person learning for all schools across our school system Tuesday, Jan. 3. At the 12 affected schools, restrooms will function normally, hand sanitizer will be used for handwashing, and bottled water will be provided for students and staff. School Nutrition will follow all Health Department Guidelines. All water will be boiled. Menus will be modified to meals with minimal preparation, Fresh Fruits and Vegetables will not be washed in water, nor will they be served. We will only offer canned fruits and vegetables. Meals will be served using disposable trays and utensils. Handwashing stations are available for all employees in the cafeteria. We continue to monitor the situation and will advise of any changes. But again, with safety protocols in place, we will have in person learning tomorrow for all schools. Please reach out to your school administrators with any questions. #BCS #WeAreBCS #BCSadvantage #WNC #the828 #828isGreat #Asheville #AVLtoday #NorthCarolina

2022 School Report Cards are now available. Click the link below and navigate to view all schools in Buncombe County. You can find your individual school from that page.
https://bit.ly/3hriYBh

We're thankful for our students, teachers, families, and staff who make our schools shine every day! May you have a safe and restful Thanksgiving holiday. 🦃🍊🍁🍂❤️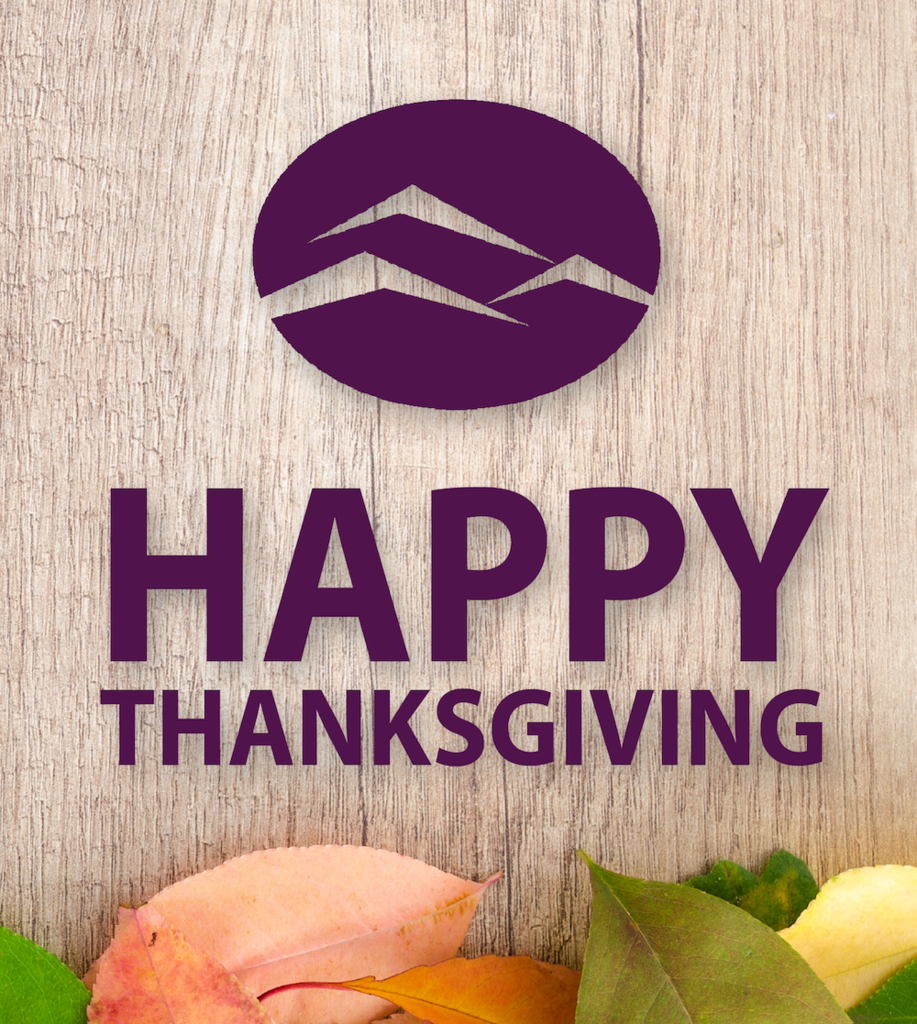 🍗🍂 We are #thankful to our school nutrition staff for their care and dedication to providing staff and students with healthy and delicious meals in our cafeterias each day. Here's a look around our district as schools celebrated #Thanksgiving early this week with a yummy turkey lunch complete with cornbread dressing, mashed potatoes, cranberry sauce, green beans, and peach cobbler! Check out our photo album on Facebook!
http://bit.ly/3Ar4RSK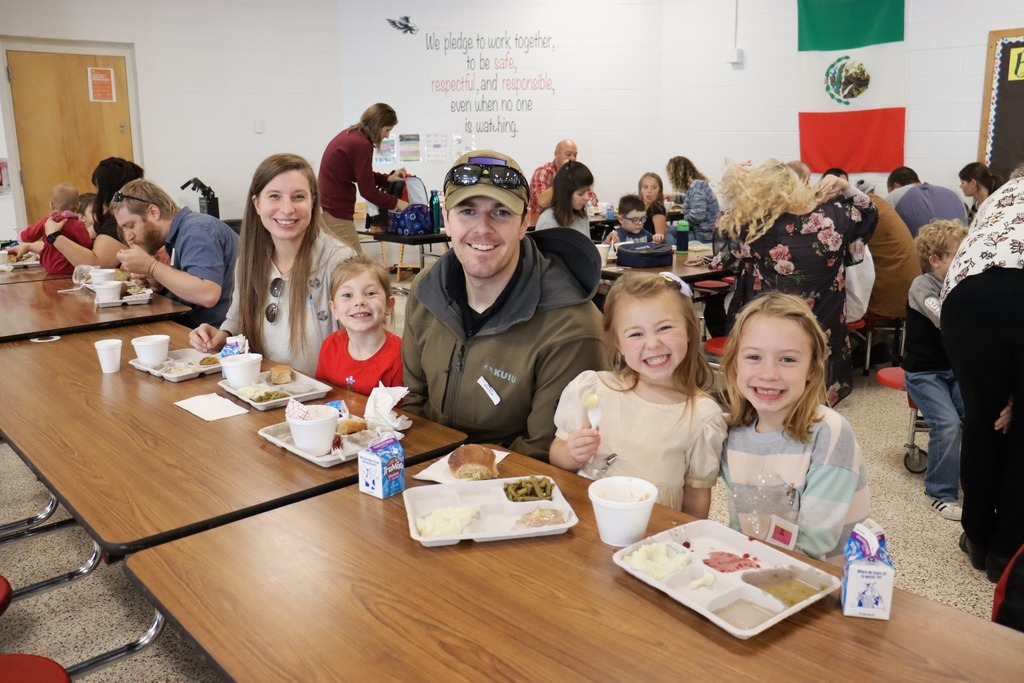 For the fastest emergency and weather notifications, please download the new Buncombe County Schools app which is linked in the Apple Store and in the Android Store. Please download the app and sign up for push notifications to the schools of your choosing. In the app, you can keep up with school news, events, lunch menus, and more! Download for Android
https://bit.ly/3u6NLGO

Download for iPhone
https://apple.co/3nlgLa1



Kindergarten tours are happening the entire month of November! Contact your community school to choose a tour day and time that works for your schedule. Not sure where to start? Please visit: buncombeschools.org/findmyschool . . . . #kindergarten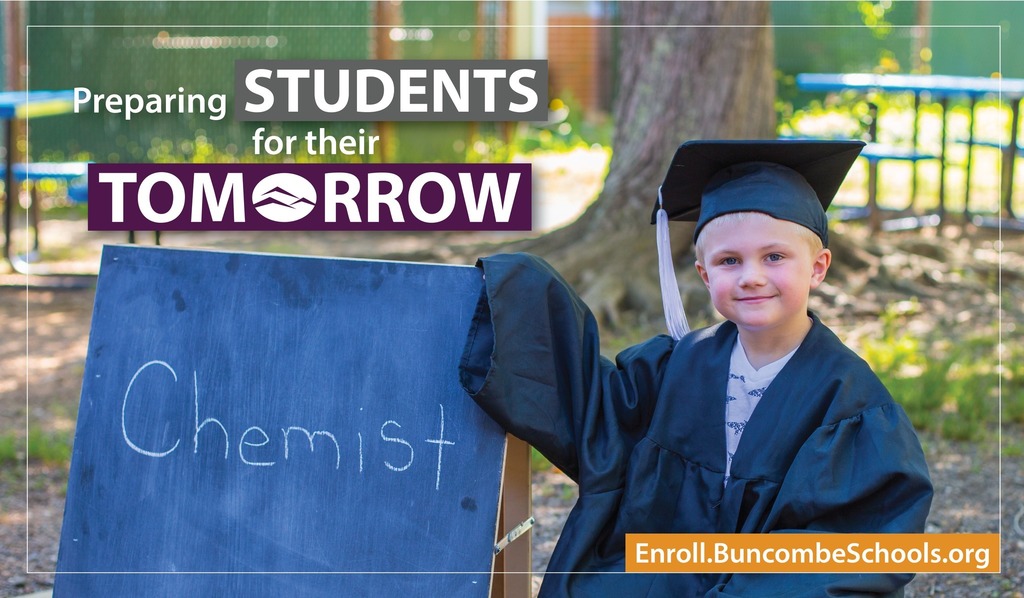 Hello, BCS Staff and Families: We want to remind you that our district is using a different mass communication system this year. This system does have different features than our previous vendor. Specifically, all calls from your school or the district will come from: >>828-255-5939 or >>828-255-5921. >>All text messages will come from 98900. Please save these numbers to your phone to ensure they are not marked as potential spam in order to receive timely school and district information, especially during the winter months. For the fastest emergency and weather notifications, please download the new Buncombe County Schools app which is linked in the Apple Store and in the Android Store. Please download the app and sign up for push notifications to the schools of your choosing. In the app, you can keep up with school news, events, lunch menus, and more! Parents, please make any changes to your phone number or email address through the Annual Information Update or Returning Student Registration in your PowerSchool Parent Portal account. Your contact information must be up-to-date in PowerSchool in order to receive notifications properly. If you do not have a PowerSchool Parent Portal account, please contact the school data manager. Staff, please update your contact information in LINQ (Time Keeper) in order to receive notifications to the proper numbers and emails. Finally, if you have bookmarked any URLs on our website prior to July 1, 2022, those links will no longer be active. Here are common bookmarks that may interest you and are live on our new site: buncombeschools.org/notifications buncombeschools.org/careers buncombeschools.org/enroll buncombeschools.org/calendar buncombeschools.org/findmyschool buncombeschools.org/volunteer

Dear BCS Staff and Families- We are closely following local and regional forecasts as Hurricane Ian makes its way toward our area. We will be operating on a normal schedule tomorrow (9/30). However, out of an abundance of caution, we will postpone all BCS field trips, after-school activities, and athletics on Friday, Sept. 30. We will continue to monitor forecasts, and should we need to make any further adjustments to our schedule, we'll let our staff and families know as soon as possible. Don't forget to download the new BCS app to receive the fastest notifications. Download for Android
https://bit.ly/3u6NLGO

; Download for iPhone
https://apple.co/3nlgLa1
.

Students in Avery Creek Elementary's Katie Wilson's English as a Second Language classroom are sharing their unique assets as multilingual learners with the school through a hands-on lesson. Each student traced their hand on colored paper, writing details about themself along the fingers such as their first language, where their family is from, and other pieces of their personal history. "I want to highlight to the students that being multilingual is an asset," said Ms. Wilson. "It makes you a global citizen, it gives you the ability to relate to all kinds of people – there's just so many benefits to having more than one language." The lesson, she said, teaches not only fine motor skills such as tracing and cutting paper, but it also touches on the four aspects of language learning – reading, writing, listening, and speaking. Students had to listen to instructions, read various written topics to write about on the hands, and then share what they wrote to the class before the hands were displayed. The colorful hands were laminated and placed on a bulletin board inside the school to share the rainbow of cultures and languages the students are a part of. "I want them to be up as a badge of honor," said Ms. Wilson.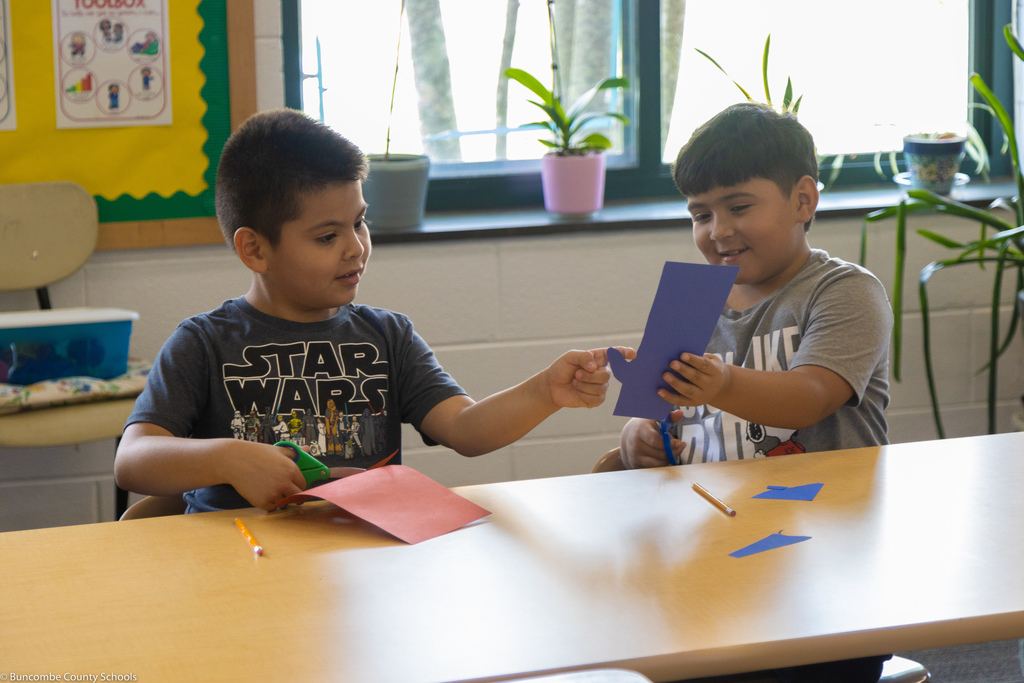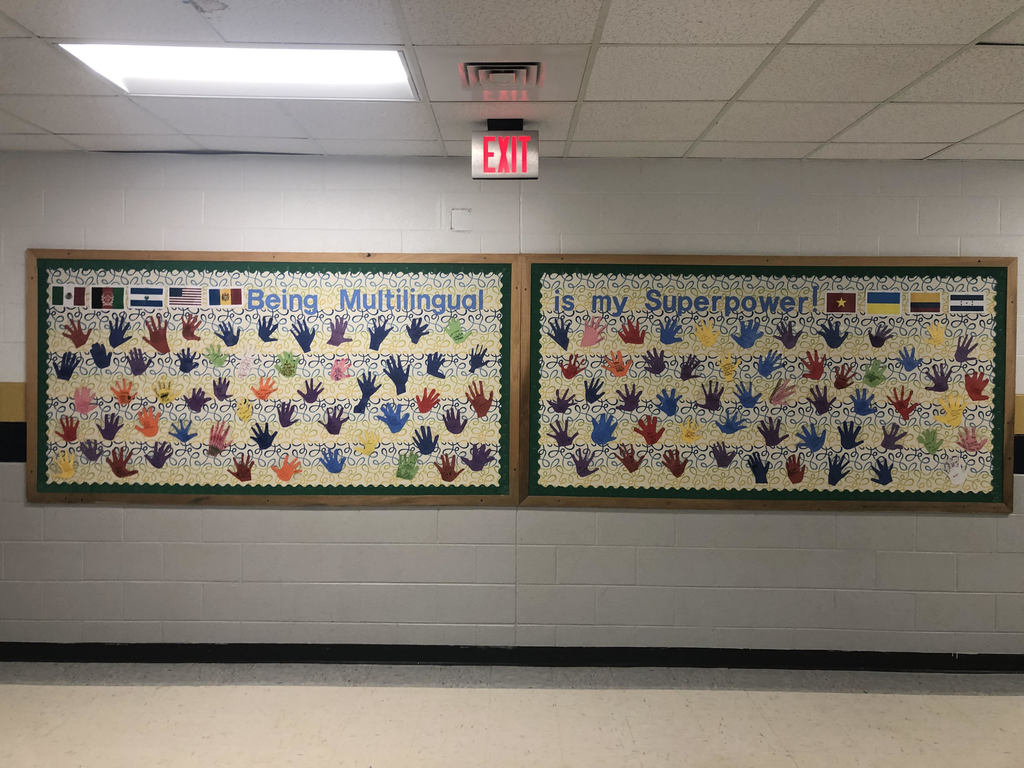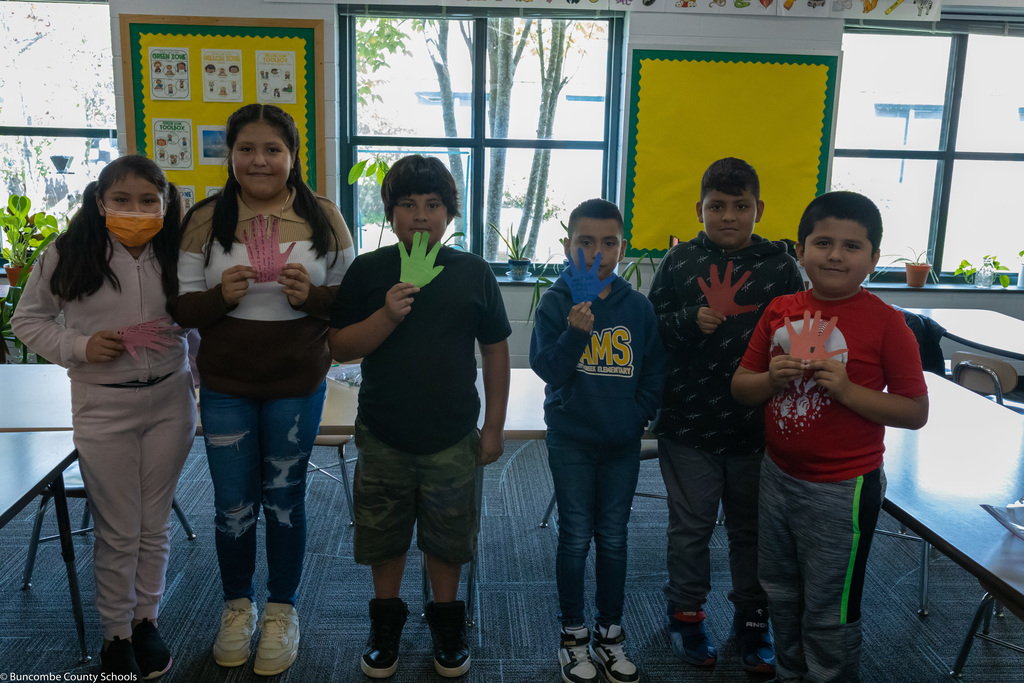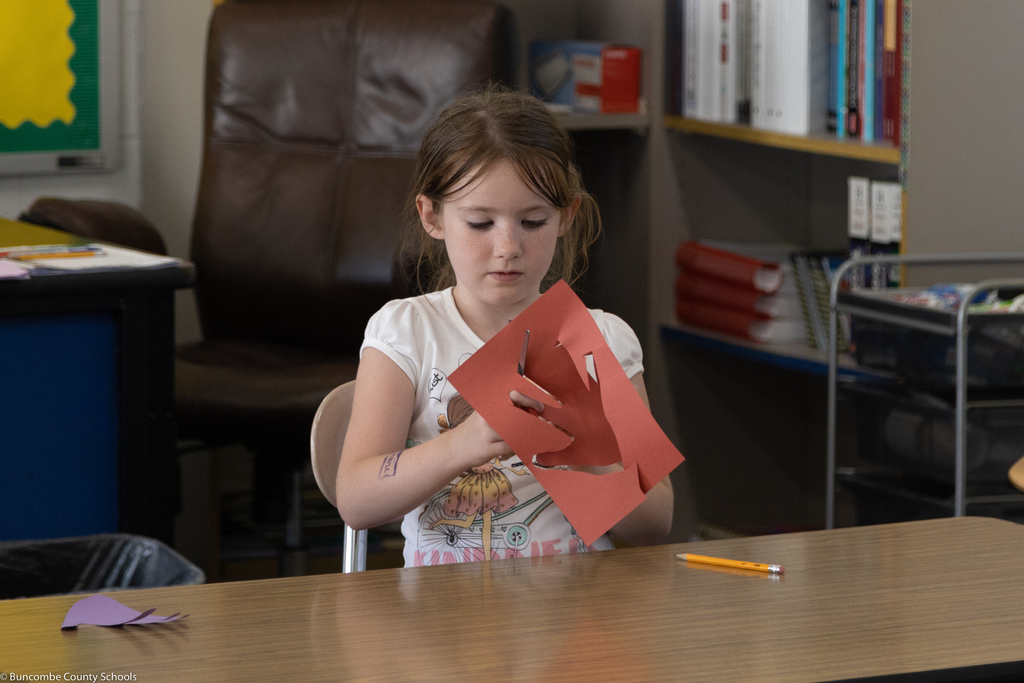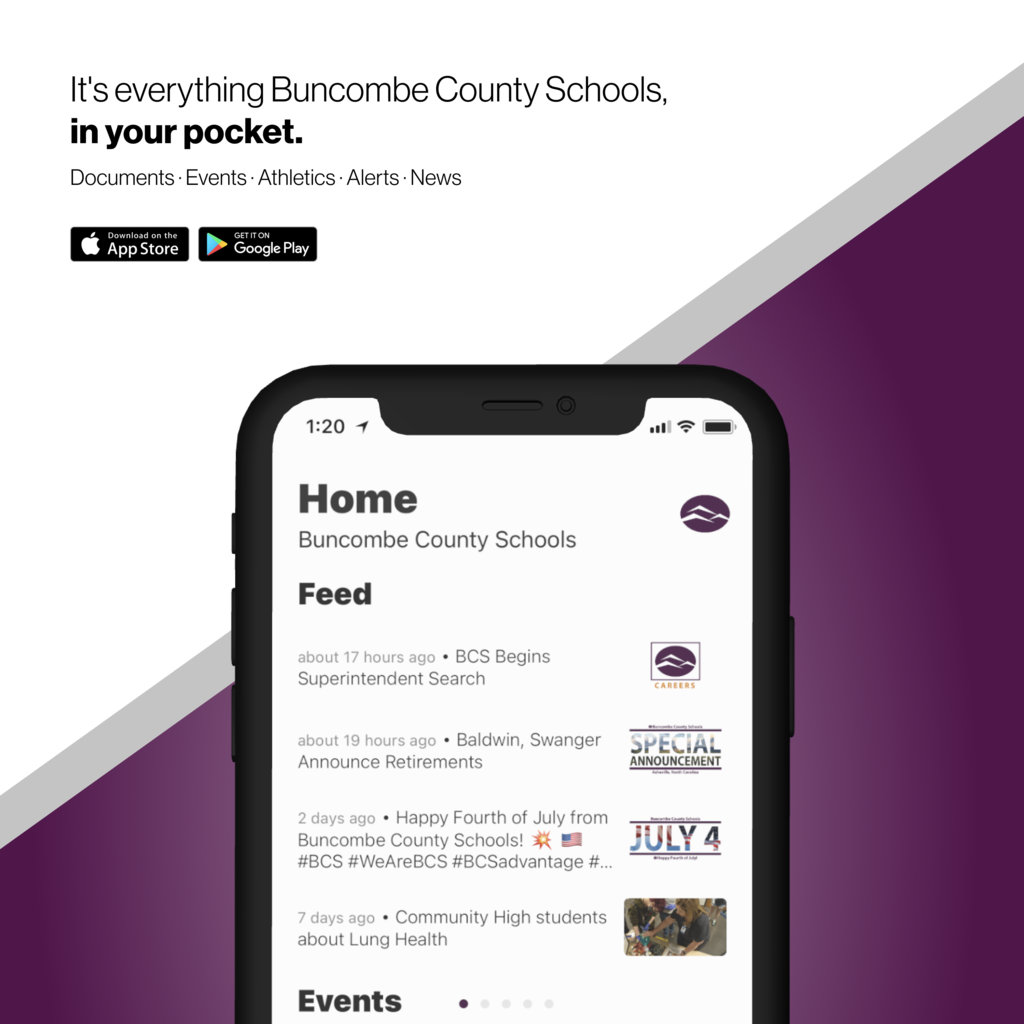 Hello BCS Families- This is a reminder that students entering Kindergarten, 7th, or 12th grade are required by the state of North Carolina to receive specific vaccines. They are linked on the NC Department of Health and Human Services website:
https://bit.ly/3DOeptC
All students entering kindergarten also need a North Carolina Health Assessment form. All students in 7th grade are required to have both Tdap and a Meningitis vaccine. All students entering 12th grade are required to have a meningitis vaccine booster dose. The deadline to submit proof of these immunizations and health assessment form is Tuesday, September 27. Talk to your Health Care provider or visit the Buncombe County Health and Human Services immunization clinic at 40 Coxe Ave. Monday through Friday. For questions, contact the immunization clinic at 828-250-5096 or your school nurse.