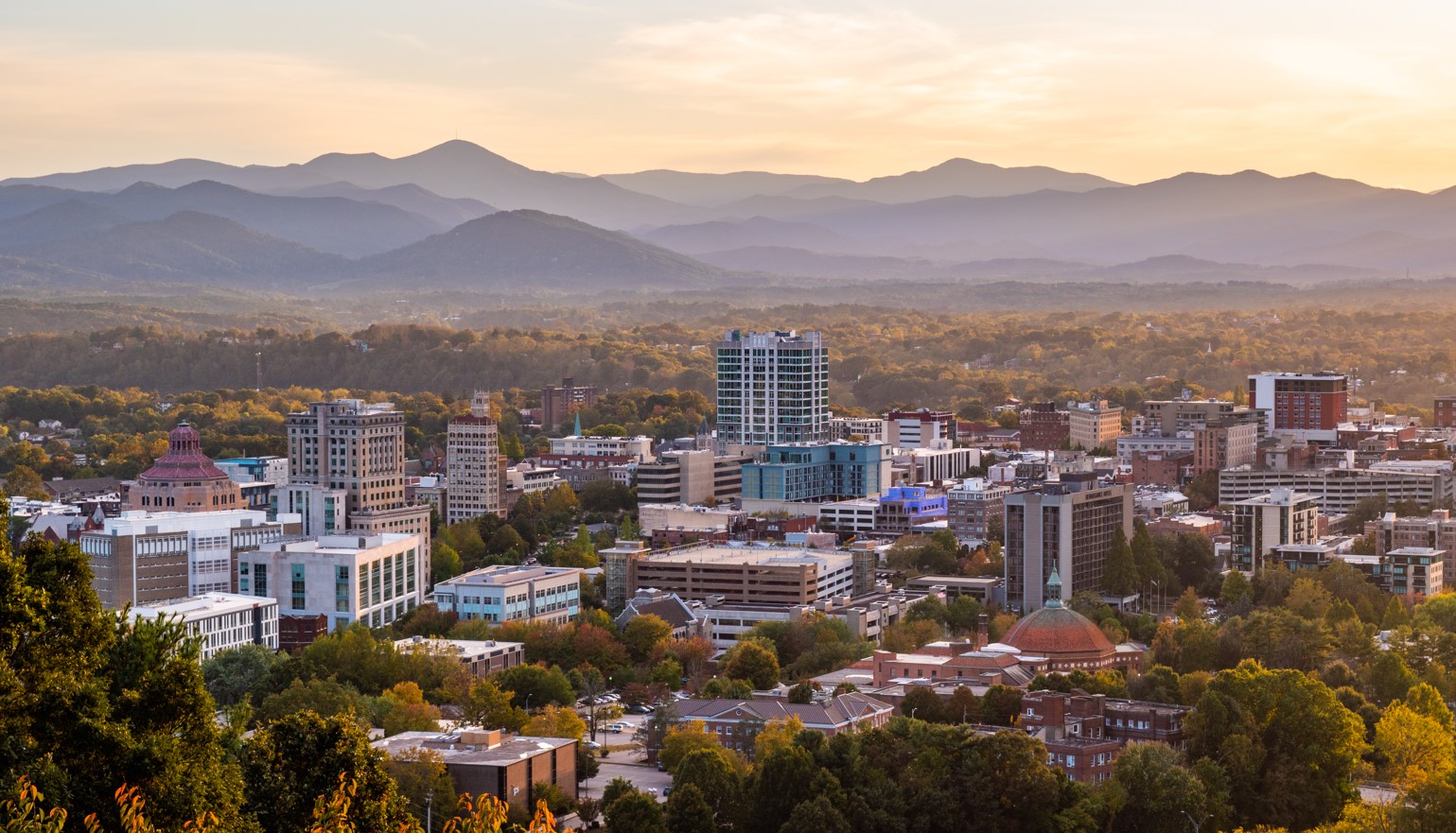 The Location
Located in the beautiful mountains of Western North Carolina, Buncombe County (the greater Asheville area) is considered a major tourist destination and a wonderful place to work and raise a family. Asheville has a vibrant night life with a wide variety of shops and restaurants. Nicknamed, "The Land of the Sky," Asheville is noted for its inviting climate and sheer natural beauty. Thousands of acres of national park land are swept with color in the fall. Winters sparkle with snow-capped mountains. Some of the attractions and recreational activities include Biltmore Estate and Winery, Thomas Wolfe Memorial, North Carolina Arboretum, Blue Ridge Parkway, WNC Nature Center, Asheville Community Theatre, art galleries, snow skiing and professional baseball.
Buncombe County Schools is a place of natural beauty and educational excellence. We pride ourselves in supporting our new and veteran teachers. This is why 22,000 students in 45 schools and 3,700 staff say "YES" to BCS.
Why Work for Buncombe County Schools:
Permanent positions pay a Local Supplement in addition to base pay

Free Life Insurance

Yearly: 10 paid holidays, 10+ sick days earned, 11.5+ paid time off days

Lifetime retirement pension employer contribution

Typical work schedule = Monday - Friday with weekends off!

Employee sponsored Short Term Disability

State Health Insurance (approximately 95% employer paid)
About Buncombe County Schools:
Nationally and regionally recognized academic performance

Innovative and challenging environment for educators

Strong support for beginning teachers

Comprehensive professional development opportunities

Local colleges for those seeking advanced degrees

Local supplement in addition to state base salary

Variety of fringe benefits

BCS constantly hires qualified candidates for support positions in the following categories: teacher assistants, system and school-level secretarial and technological services, school nutrition, bus driver, custodial and other district-level maintenance categories.
View our current job postings or navigate to one of the areas on the left side of this page.