High School Summer Academy Application Released! High School Summer Academy is for students in grades 9-12 who need to recover a course previously failed or move more rapidly toward graduation by taking full credit courses. All the important details (location, dates, times) for parents and students can be found in the Summer Academy Information Sheet located before the application link. Please read carefully and consider making a copy for future reference. Information:
https://5il.co/1uvfv
Application (Erwin):
https://forms.gle/V4D9YmpPCn7qPuYSA
Application (Roberson):
https://forms.gle/FSDfNUYN3xw3S9kZ6
. . . ¡Ya hemos publicado la Solicitud de la Academia de Verano de la Escuela Secundaria! La Academia de Verano de la Escuela Secundaria es para estudiantes de los grados 9 a 12 que necesiten recuperar un curso reprobado o avanzar más rápidamente hacia la graduación tomando cursos de crédito completo. Todos los detalles importantes (ubicación, fechas, horarios) para padres y estudiantes se pueden encontrar en la hoja de información de la Academia de Verano que se encuentra antes del enlace de la solicitud. Lea atentamente y considere hacer una copia para referencia futura. Información:
https://5il.co/1uvfy
Aplicación (Erwin):
https://forms.gle/V4D9YmpPCn7qPuYSA
Aplicación (Roberson):
https://forms.gle/FSDfNUYN3xw3S9kZ6

Attention, Parents: Just a reminder that we are partnering with all BCS districts to host a Common Sense Safety Seminar. It will be held Tuesday, May 9, at Erwin High at 6 p.m. We will hear from several presenters, including Be Smart for Kids, who will provide helpful safety information and updates, including online safety and healthy living guidance. Families with kids of all ages are welcome and encouraged to attend. RSVP is not required, but is strongly encouraged.
https://docs.google.com/forms/d/e/1FAIpQLScoRAl1yVcnLF4005iS0iKsUTUVdEvsOTEEMJQXhufqnY1f_w/viewform
Be Smart for Kids is a national program that provides education and resources to promote safe gun ownership. There is a role for everyone in the conversation around secure gun storage. Among the initiatives, this group provides free gun locks and other resources for safe gun storage. Please visit BeSmartForKids.org for more information. Spanish interpreters will be available to assist Spanish-speaking families.

🍎Happy School Principals' Day! Our school leaders are the best. They are a guiding light for our students, staff, and families. They prioritize the success and well-being of students. Please take a moment to thank the principal in your life who is making a difference in our school buildings and beyond!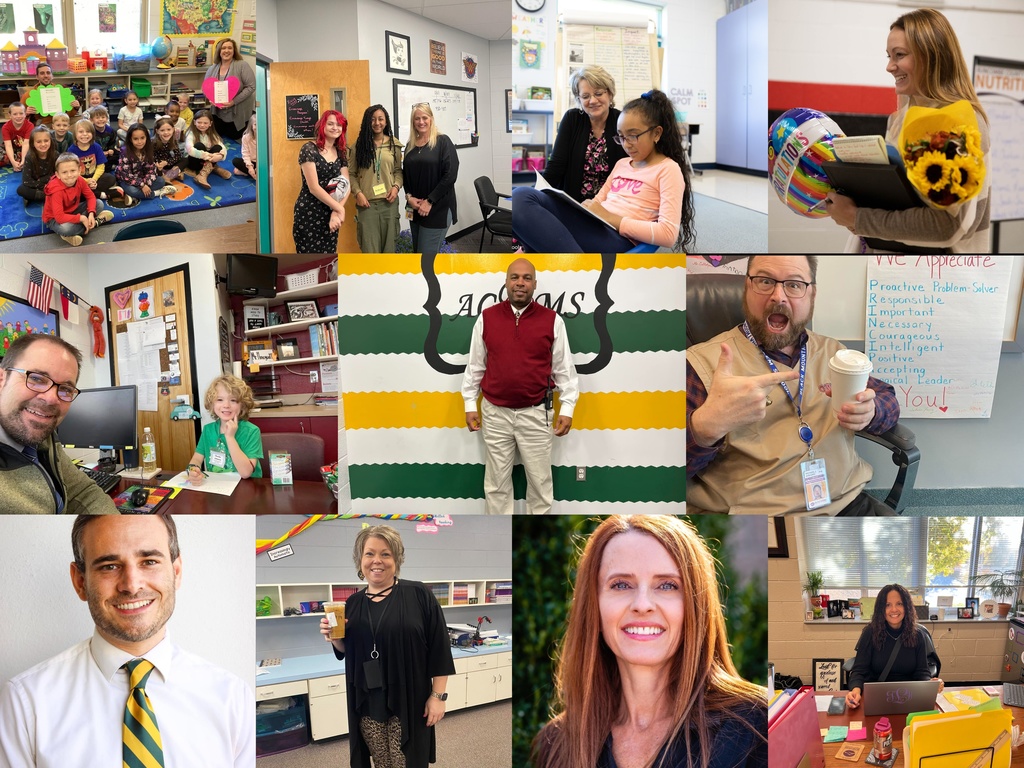 We appreciate our Assistant Principals! National AP Appreciation Week was during our Spring Break. So, we wanted to take a moment this week to shine a spotlight on our APs! Celebrated every April, National Assistant Principals Week recognizes the significant role APs play in the overall academic achievement of students and the overall success of schools across the country. Thank you for all you do for the students and families of Buncombe County Schools!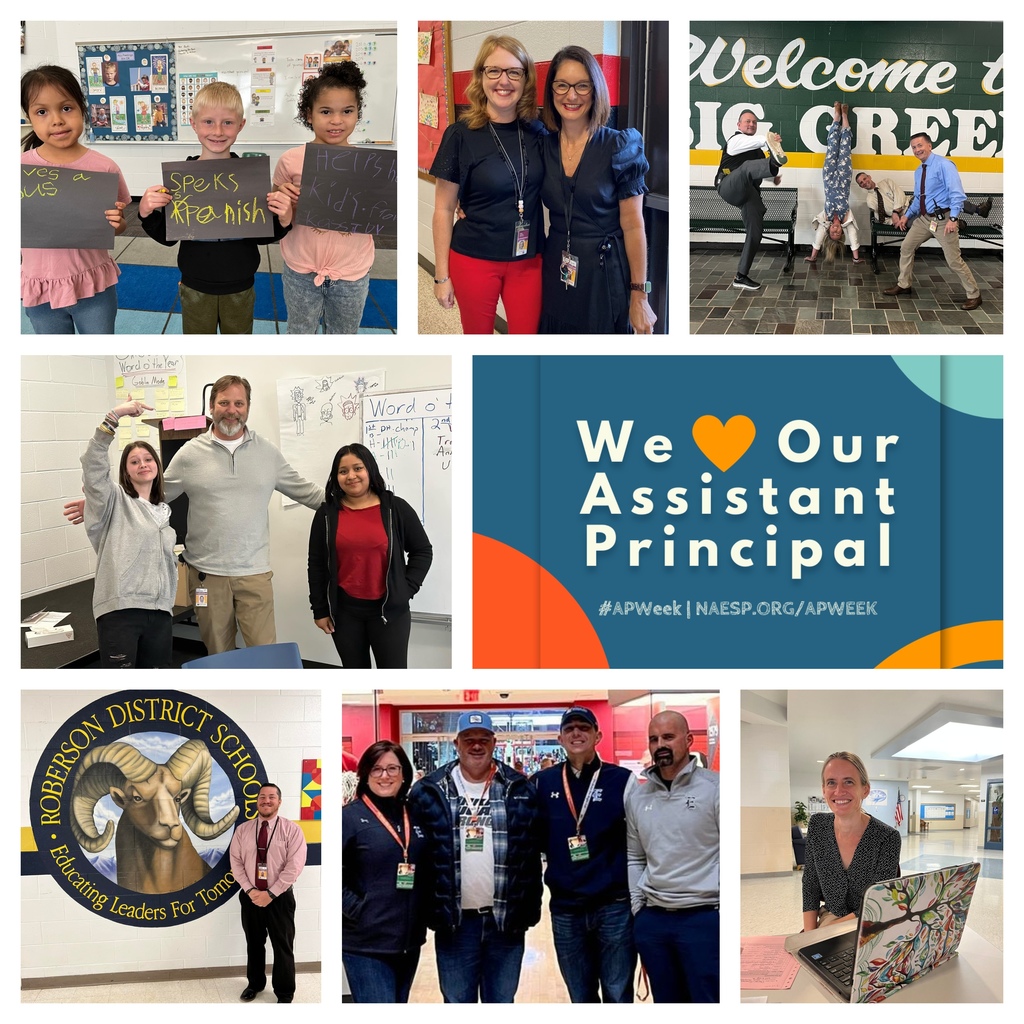 🎉 Congratulations to our 2024 Teacher of the Year (TOY) finalists! At tonight's Board of Education meeting (3/13), we honored ALL of our school-level TOYs and did a surprise announcement of our seven district finalists. They will go on to submit a full portfolio to the TOY selection committee to be considered for the 2024 BCS Teacher of the Year. ➡️ At-Large - Nicole Washburn, Martin L. Nesbitt, Jr. Discovery Academy ➡️ Enka - Misty Brooks, Candler Elementary School ➡️ Erwin - Joshua Canaan Frisby, Johnston Elementary School ➡️ North Buncombe - Mike Rowe, North Buncombe High School ➡️ Owen - Ashley Styles, Black Mountain Primary School ➡️ Reynolds - Maura Brouwer, A.C. Reynolds High School ➡️ Roberson - Susana Rana, Glen Arden Elementary School . . . . . . #bcs #wearebcs #BCSadvantage #AshevilleNC #ashevillemoms #wnc #avl #avltoday

🎓Buncombe County Early College is now accepting applications for the 2023-2024 school year. You can access the online application by clicking APPLY on the school's website. BCEC is hosting Open House events for prospective students and families on March 21, March 23, and March 29. These events will begin at 6 p.m. in Birch, BCEC's classroom building on the campus of A-B Tech. All rising 9th graders who live in Buncombe County are welcome to attend. This includes current charter, private, or homeschool students. Apply to BCEC at
https://bcec.buncombeschools.org/o/bcec/page/apply
. The deadline is March 31.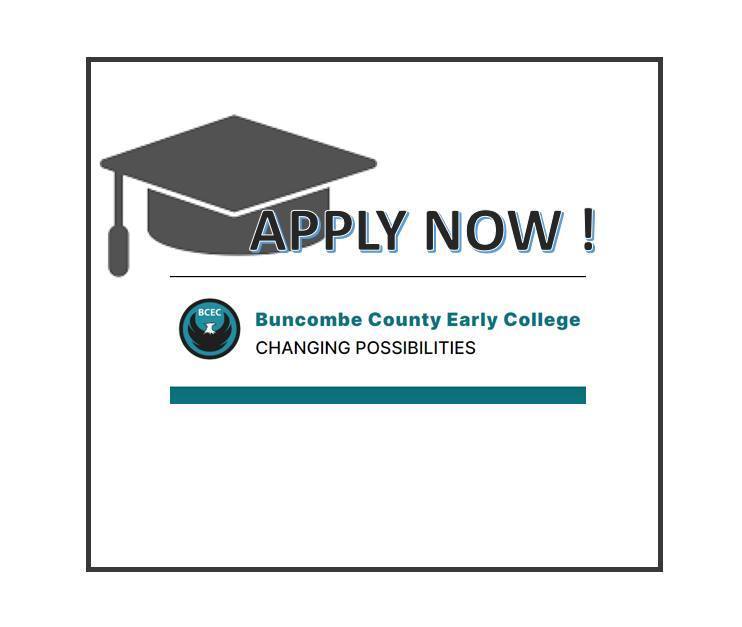 BCS Virtual Academy Open Enrollment is happening now! We are now accepting applications for the 23-24 school year! Check out all this unique program has to offer. Homeschool, charter school, and private school students are encouraged to visit bcsva.buncombeschools.org to learn more!

Kindergarten Tours are happening the rest of the month of March. Don't miss this great opportunity to get to know your community school and see why Buncombe County Schools is the best choice for your child. Learn more about enrollment:
https://www.buncombeschools.org/o/bcs/page/enrollment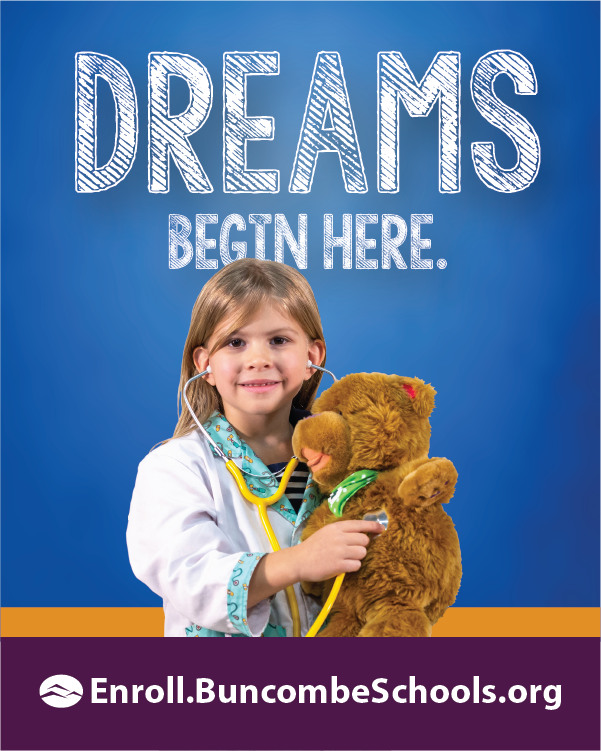 Buncombe County Schools is hosting an Educator Career Fair on Saturday, March 4, 2023, from 9 am - 12 pm. Location: 175 Bingham Road - Asheville, NC - Use entrance B. We are hiring Elementary, Intermediate, Middle, and High School Teachers for the 2023-24 school year and we want to meet you! Register at
https://bit.ly/BCScareers
. We look forward to seeing you soon!

🚌 Buncombe County Schools peered into the future with a test run of an electric bus! As we wrap up Love The Bus Week, we wanted to thank White's IC Bus for bringing a demo #electric bus to Buncombe County for all area school systems to tour and test drive. This electric bus is a zero-emissions option with a variety of features. There are battery options to offer the longest range on each charge, and there are settings to recharge the battery every time the bus brakes. There is a full camera system, an option for WiFi, and the electric motor provides a smooth, quiet ride! "This was a neat opportunity to see into the future of school transportation," said Jeremy Stowe, BCS Transportation Director. "I enjoyed the test drive to see how an electric bus could maneuver the mountains of western North Carolina. I can see school systems across North Carolina beginning to transition to this new, green technology in the near future."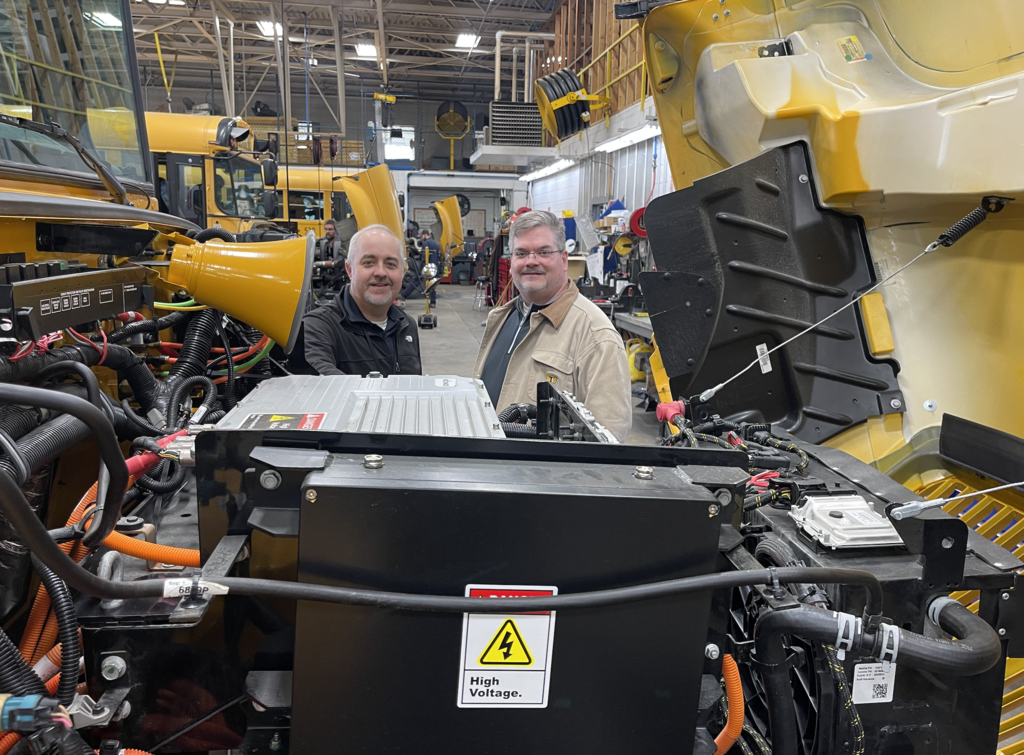 Today, Monday, February 13, will be a two hour delay for students, and no buses will travel on icy roads. This is out of an abundance of caution and due to lingering low temperatures and wet roadways that have caused slick conditions in several districts. Parents, your child will be served breakfast when they arrive at school. Staff, please plan on arriving at your normal time if you're able to travel safely. If you're unable to travel safely, please contact your supervisor. Thank you!

Welcome, Dr. Jackson! The BCS Community formally welcomed Dr. Rob Jackson as the new Superintendent. Staff, elected leaders, and community stakeholders attended the drop in last Tuesday, January 24. Sponsored by the BCS Foundation, the drop in was an opportunity for the school community and Dr. Jackson to continue to get to know each other. A special thanks to the BCS Foundation, The BCS School Nutrition Department, Stefanie Hill (BCS Math Curriculum Specialist), the BCS Employee Enhancement Committee, and Becky's Florist for your contributions to the event. For a look at more photos from the event, please visit this link:
https://bit.ly/3HHlGgr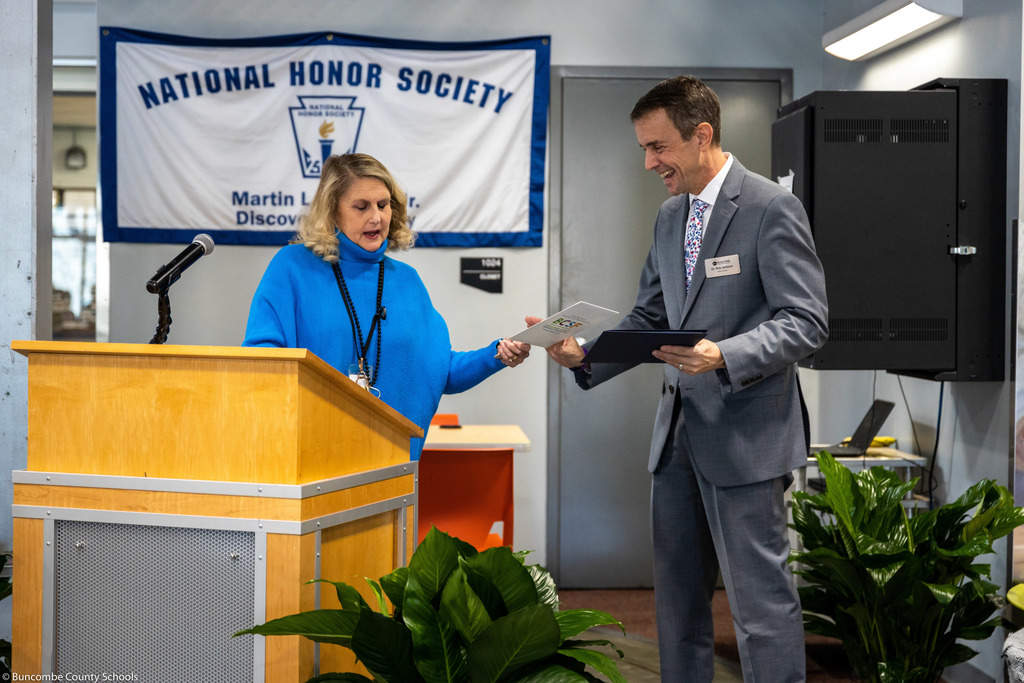 The application window is now open for your child to enroll in one of our Kindergarten Dual Langauge Spanish Immersion programs. This unique K-5 experience provides students an opportunity to become bilingual and bi-literate. There is a dual language program in each of our districts for Kindergarteners at the following schools: Avery's Creek Elementary Candler Elementary Glen Arden Elementary North Buncombe Elementary Oakley Elementary W.D. Williams Elementary West Buncombe Elementary Learn more about how to apply below:
https://www.buncombeschools.org/o/bcs/page/dual-language-spanish-immersion-k-5
Space is limited!

Twilight School is scheduled to begin on Tuesday, February 7, 2023. Twilight School will be held at the Buncombe County Schools Central Office building on Bingham Road in the Nesbitt Discovery Academy beginning at 4 p.m. If you are interested, 1) READ THIS INTRODUCTORY LETTER FIRST:
https://5il.co/1mheu
2) Apply here:
https://forms.gle/r6tjPC7x4f5iJARVA
.

Hello BCS Staff and Families- We appreciate the hard work that has gone into restoring water and lifting boil water advisories for our school buildings. As of 2 p.m. today, 12 schools across the Enka and Erwin districts remain under a boil water advisory. Those schools are: - Pisgah Elementary - Candler Elementary - Enka High - Hominy Valley Elementary - Enka Middle - Enka Intermediate - Sand Hill Venable Elementary - Johnston Elementary - Eblen Intermediate - West Buncombe Elementary - Erwin High - Erwin Middle Under the direction of the health department, we will resume in person learning for all schools across our school system Tuesday, Jan. 3. At the 12 affected schools, restrooms will function normally, hand sanitizer will be used for handwashing, and bottled water will be provided for students and staff. School Nutrition will follow all Health Department Guidelines. All water will be boiled. Menus will be modified to meals with minimal preparation, Fresh Fruits and Vegetables will not be washed in water, nor will they be served. We will only offer canned fruits and vegetables. Meals will be served using disposable trays and utensils. Handwashing stations are available for all employees in the cafeteria. We continue to monitor the situation and will advise of any changes. But again, with safety protocols in place, we will have in person learning tomorrow for all schools. Please reach out to your school administrators with any questions. #BCS #WeAreBCS #BCSadvantage #WNC #the828 #828isGreat #Asheville #AVLtoday #NorthCarolina

2022 School Report Cards are now available. Click the link below and navigate to view all schools in Buncombe County. You can find your individual school from that page.
https://bit.ly/3hriYBh

We're thankful for our students, teachers, families, and staff who make our schools shine every day! May you have a safe and restful Thanksgiving holiday. 🦃🍊🍁🍂❤️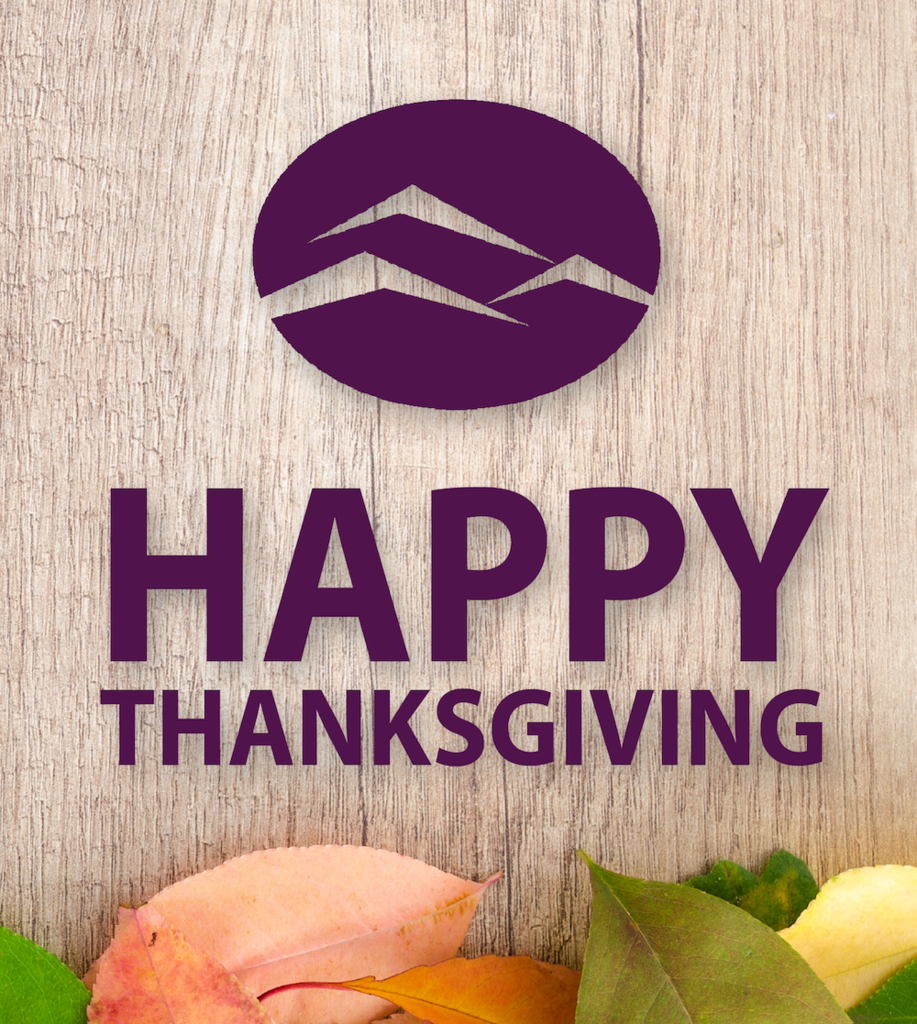 🍗🍂 We are #thankful to our school nutrition staff for their care and dedication to providing staff and students with healthy and delicious meals in our cafeterias each day. Here's a look around our district as schools celebrated #Thanksgiving early this week with a yummy turkey lunch complete with cornbread dressing, mashed potatoes, cranberry sauce, green beans, and peach cobbler! Check out our photo album on Facebook!
http://bit.ly/3Ar4RSK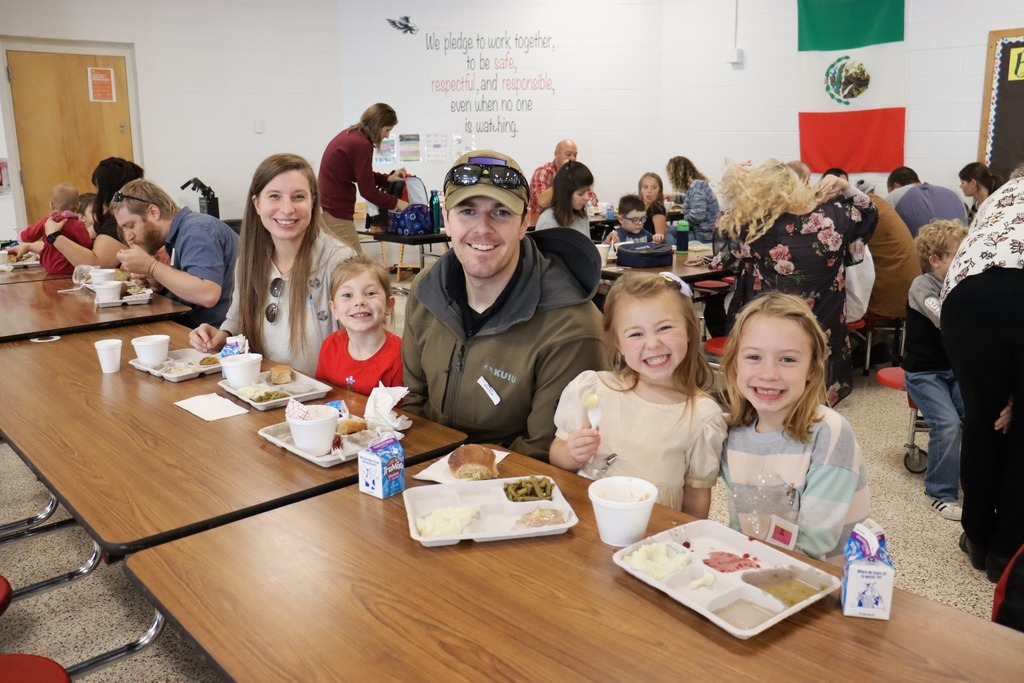 For the fastest emergency and weather notifications, please download the new Buncombe County Schools app which is linked in the Apple Store and in the Android Store. Please download the app and sign up for push notifications to the schools of your choosing. In the app, you can keep up with school news, events, lunch menus, and more! Download for Android
https://bit.ly/3u6NLGO

Download for iPhone
https://apple.co/3nlgLa1