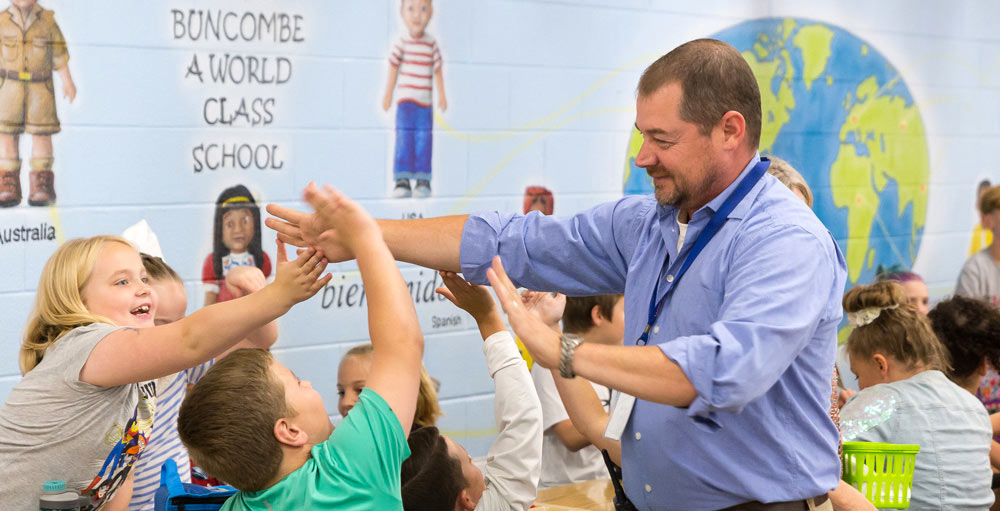 Purpose, Direction, Beliefs, and Priorities
During the 2011-12 school year, Buncombe County Schools conducted an extensive review process to establish a Strategic Plan for 2018 through 2021, including a Vision, Mission, Core Beliefs, and four board Priorities. On December 1, 2016, the Board of Education voted to update the language of these items for clarity, renaming them to Purpose, Direction, and Beliefs, and preserving the Priorities as written. Under this guidance, our Superintendent has established four initiatives, where these values are put into practice.
Purpose
To provide safe and engaging learning environments that prepare students for their tomorrow.
Direction
Our students will become successful, responsible citizens in an ever-changing global society.
Beliefs
Personalizing Instruction

Recruiting World-Class Educators

Embracing Diversity

Investing Purposefully Collaborating and Communicating
Priority I
All students will graduate as high-achieving and globally competitive learners with 21st Century skills.
Priority II
All learning environments will be safe, respectful, caring and produce healthy and responsible students.
Priority III
Quality teachers, administrators and staff will provide an innovative and effective educational program for all students.
Priority IV
Systems will be in place to inform, educate and engage the community to build support for schools and ensure accountability.