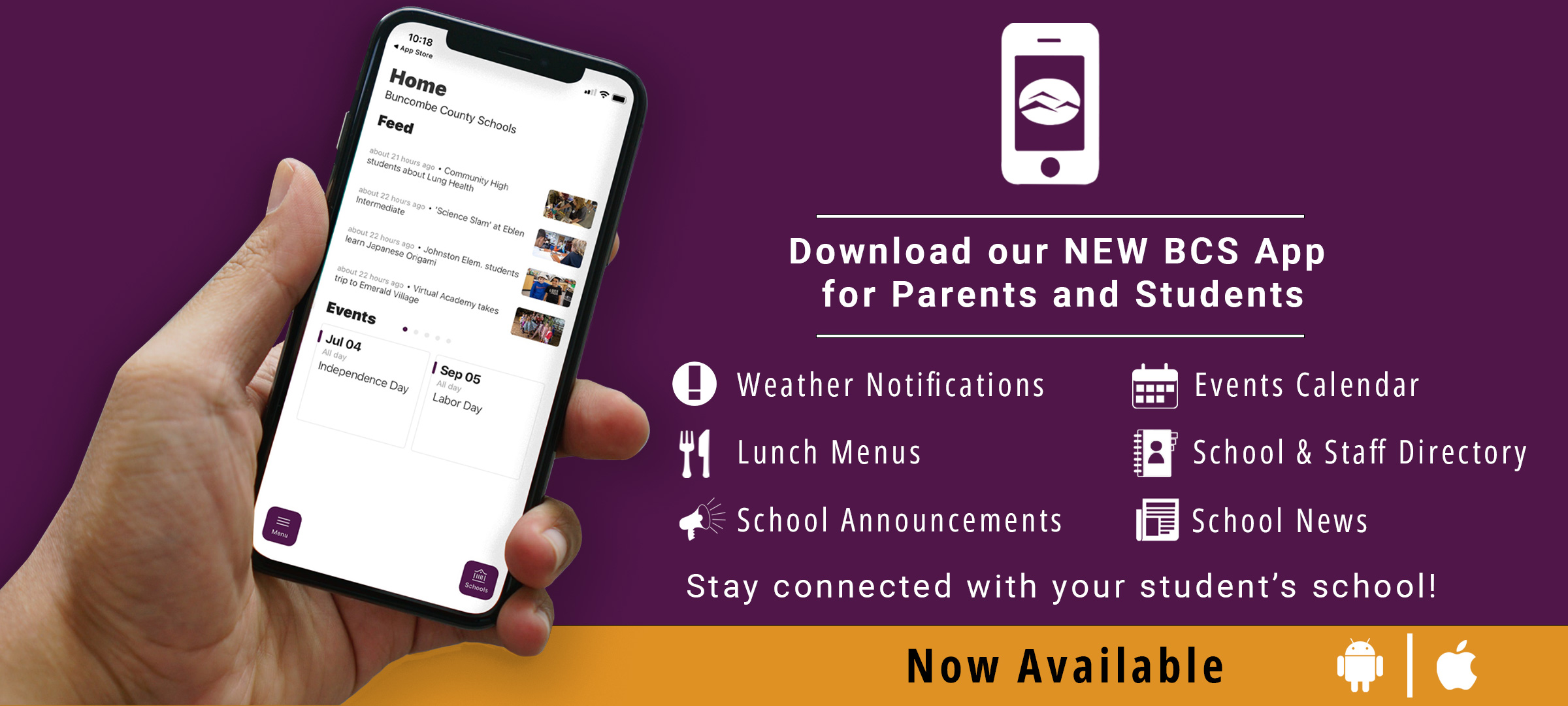 Our mobile app is the best way to receive emergency and weather-related notifications about your school. Simply download our official Buncombe County Schools app, enabling "push notifications" on your smart phone. There is no login or password to remember, and you can subscribe to your schools. These push notifications are only used for emergency and weather-related information.
We're committed to bringing our families and community members the information they need, when they need it. With the new Buncombe County Schools mobile app for iOS and Android devices, you can follow your child's school newsfeed, check lunchroom menus, find school contact information and locations, receive important up-to-date push notifications about weather and safety information, and more! We've assembled some of the most popular resources for our parents and made them even easier to find from your smartphone.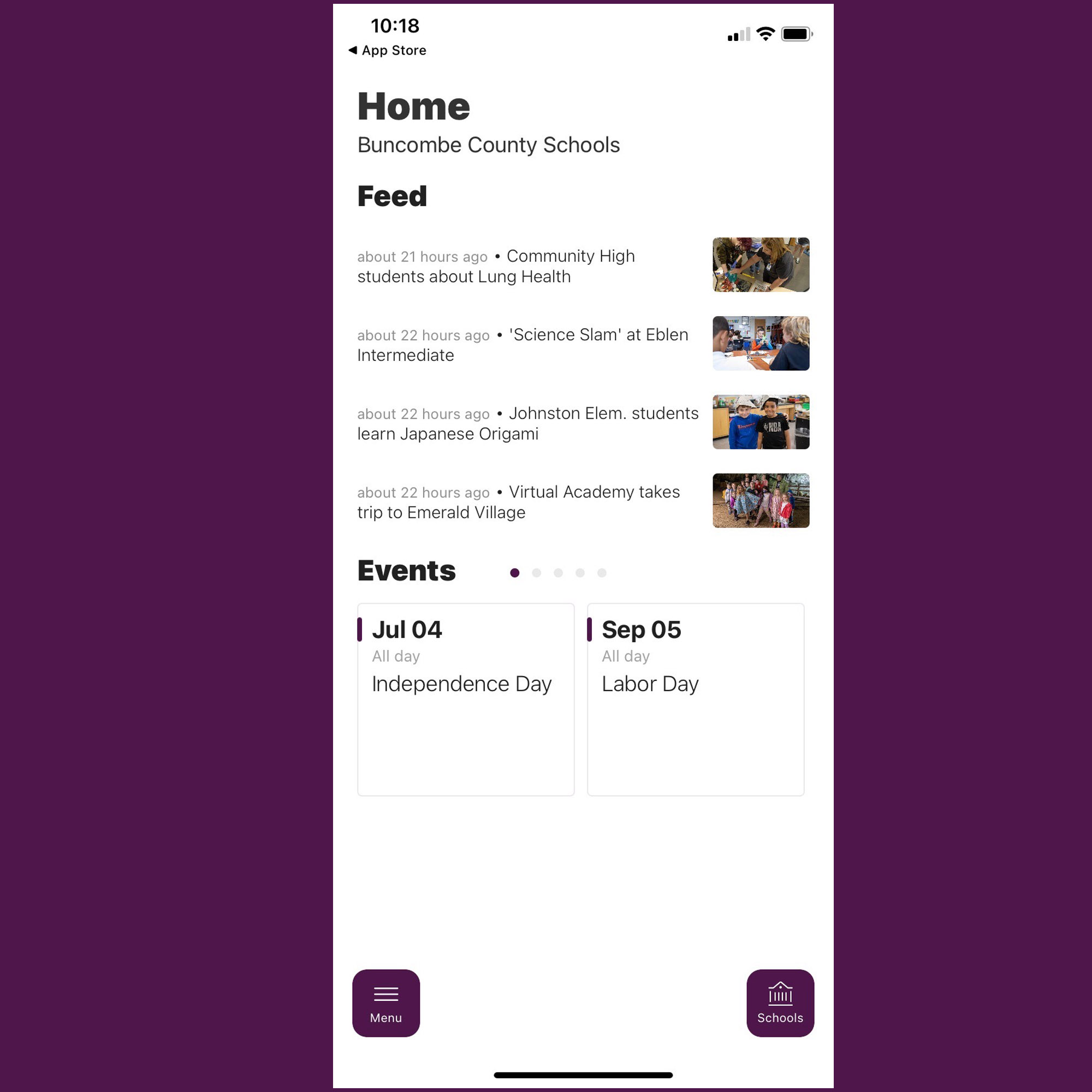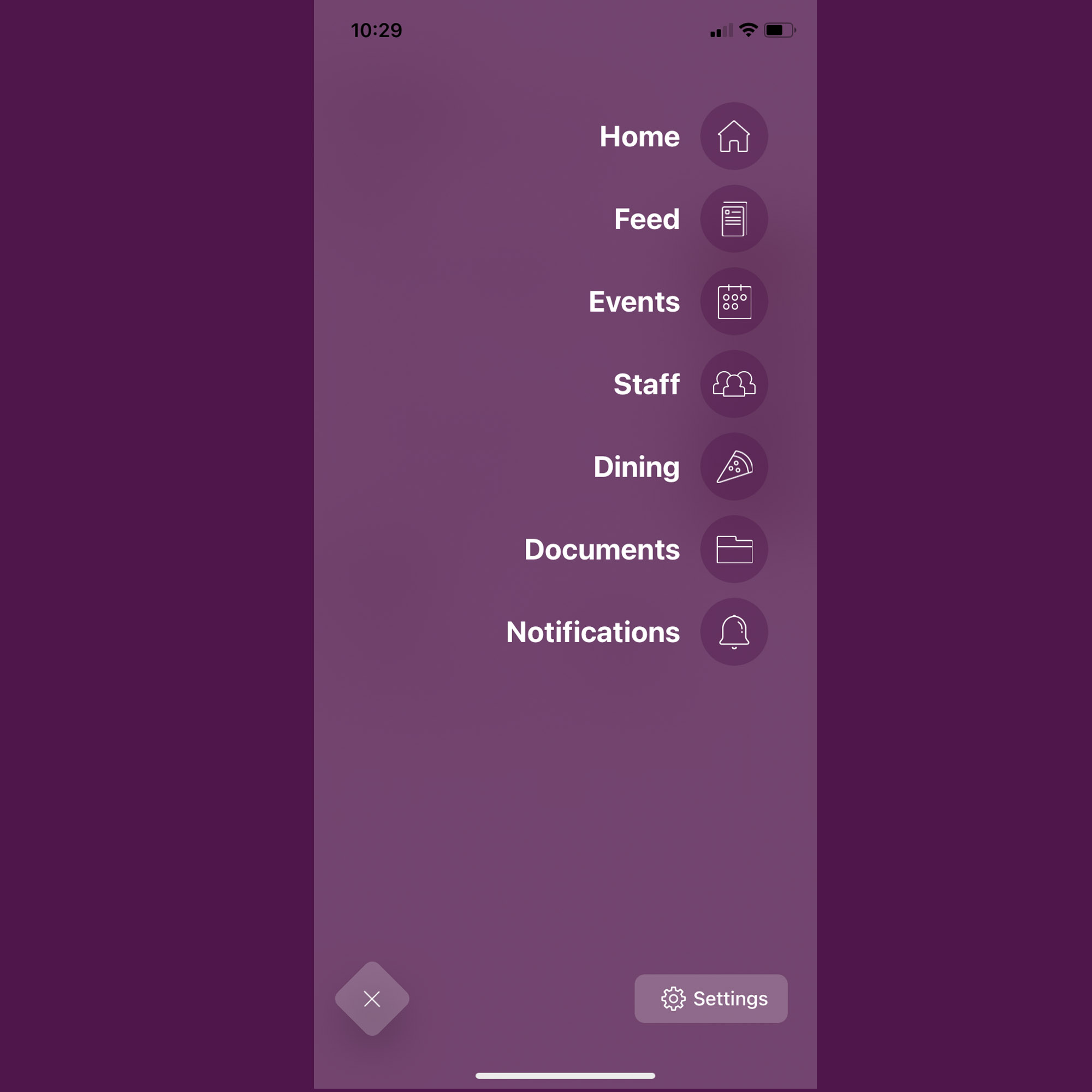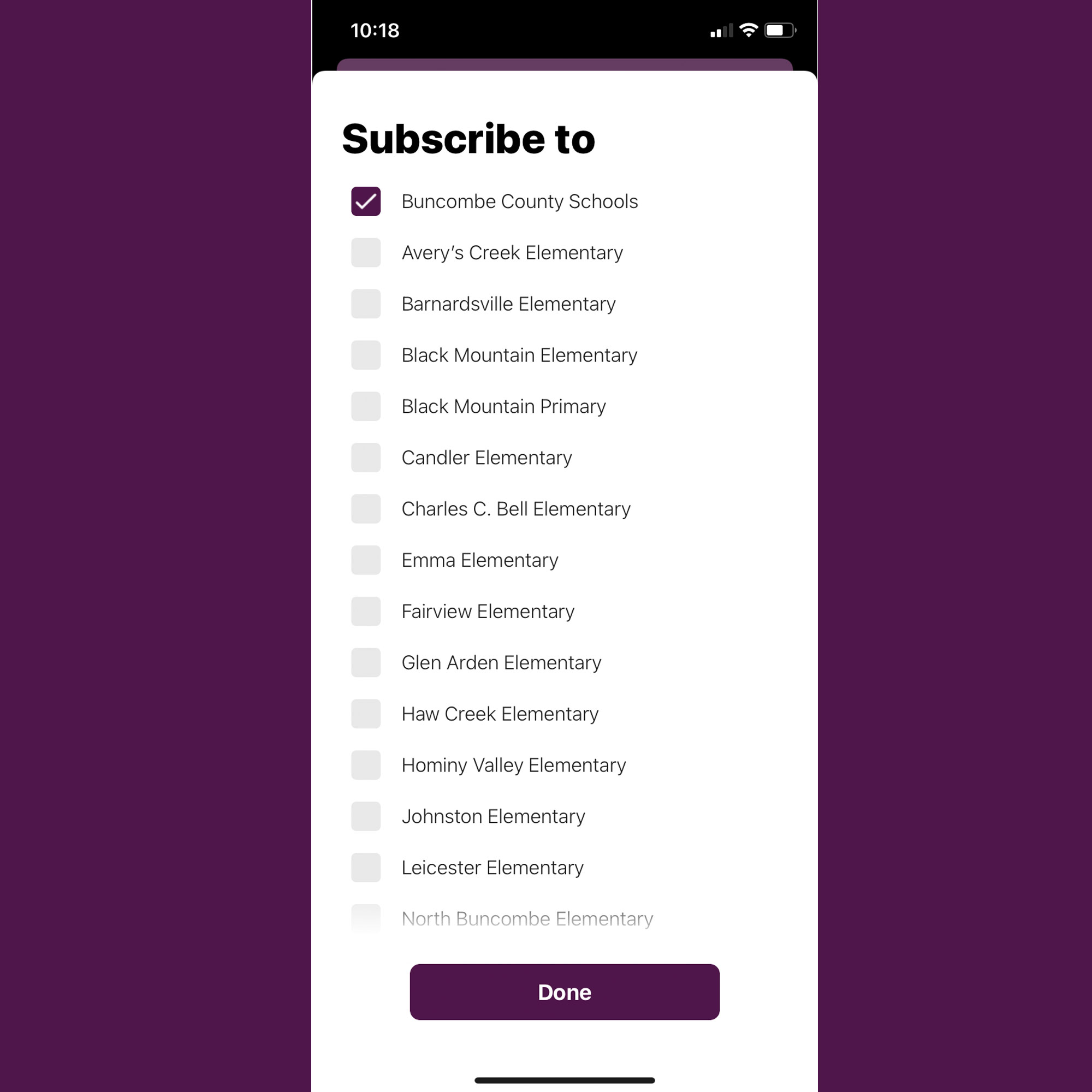 Following your child's school is easy! While on your home screen, select the menu in the bottom left corner of the screen (1st image above). Then, choose "Settings" in the bottom right (2nd image). Select your child(s) schools from the menu and select "done" (3rd image). You will now be following all the schools you have selected.
Push Notifications! The new BCS app is just one more way to get important messages about weather and safety related information. First, make sure, in the app, your school is selected under "notifications" in the menu. Second, make sure you have enabled "push notifications" on your phone's settings for the app. When we send out district-wide information about school delays and closures, you'll get it right on your phone. Be sure to also follow your child's school under Settings in case a message is sent to only one location.
All the info you need, in the app! Whether you need to check what's on the menu, when the next football game is, what's happening at your school, or connect with your school, the app has you covered.
The BCS Mobile App is maintained by the Communications Department. Email communications@bcsemail.org for feedback and suggestions!