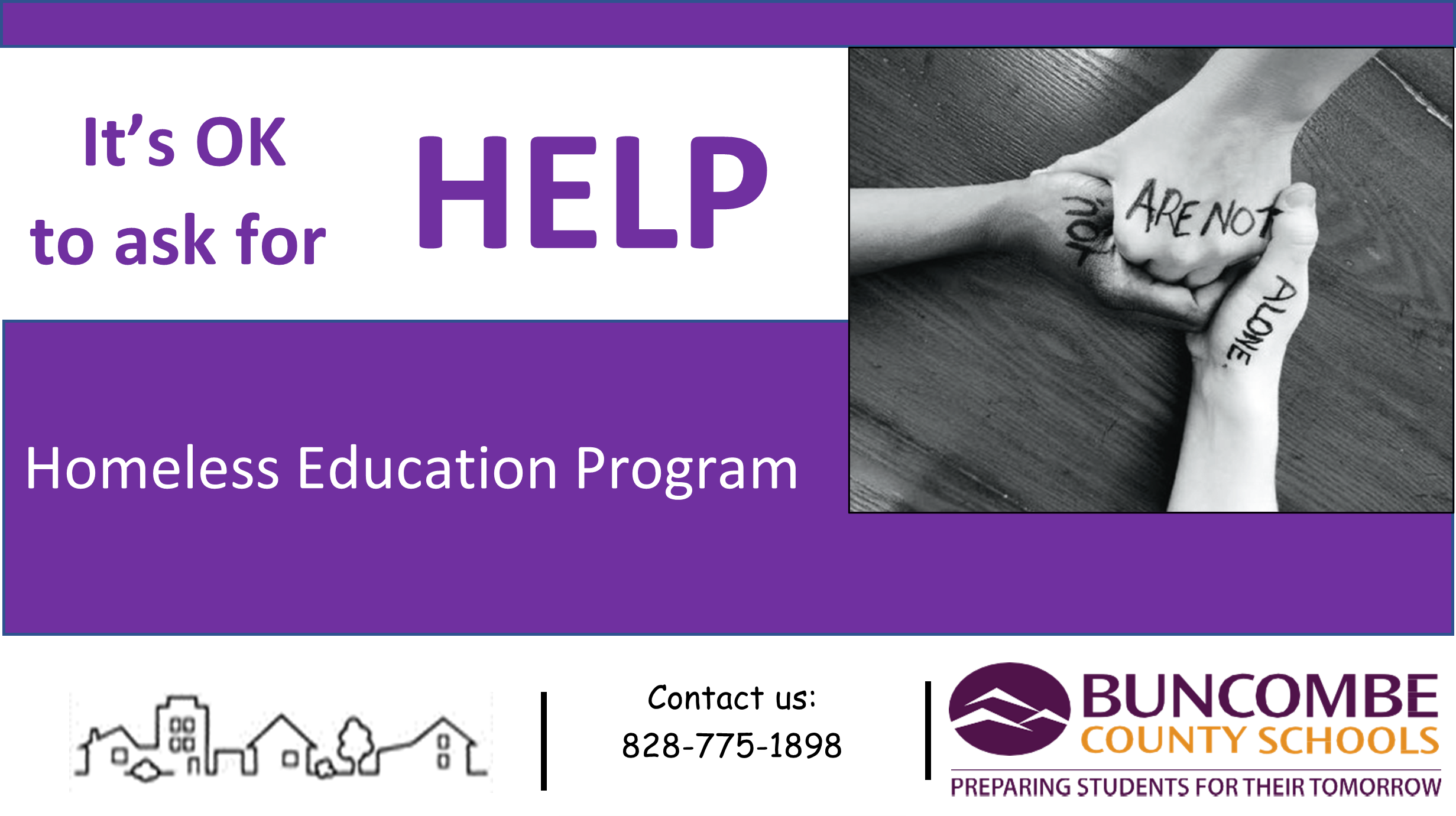 Our role as a school district is to ensure that our students who are considered homeless are enrolled immediately, receive appropriate transportation, allowed to stay in their school of origin and referred to services as needed.
The Buncombe County Schools Homeless Education Program is Here For You!
If you or someone you know is experiencing a homeless crisis, please call or text 828-775-1898. In the event of an emergency, please call 911.
Buncombe County Schools Homeless Education Program Staff
Shannon Boyd - McKinney-Vento and Foster Care Coordinator and Director of the Buncombe County Schools Family Resource Center
828-775-1898
Phyllis Davis - McKinney-Vento Data Specialist
828-779-4549
Pegg Rozzell - McKinney-Vento Academic Support
828-779-4549
Kay Smith- Family Resource Center Specialist
828-779-4549

Miranda Turbyfill- McKinney-Vento Services Specialist
828-779-0590
Peggy Parham- McKinney-Vento Bookkeeper
828-779-4549
Marlan Harris and Max Wait- Resource Center Driver/Worker
828-777-9402
Lisa Phillips, State Coordinator
NC Homeless Education Program
Federal Program Monitoring and Support Services Division with NCDPI
The SERVE Center at UNCG
336.315.7491
https://hepnc.uncg.edu/