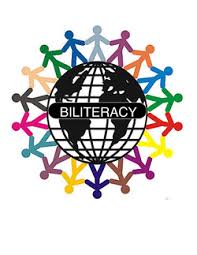 W. D. Williams began a Dual Language program in 2014. We began by starting a dual language classroom with our kindergarten students. Each year we have added a classroom to the program.
W.D.'s dual language program is based on a 50:50 two-way approach. Each classroom contains native Spanish and English speakers which creates a 50:50 mix. The program begins in kindergarten with a 90:10 model. 90% of the classroom instruction is done in Spanish and the remaining 10% in English. This ratio continues through first grade. English instruction increases gradually as they move to the next grade level. By fifth grade English and Spanish are taught equally (50:50) and students are equally fluent in the English and Spanish languages.
Students in the dual language program acquire the Spanish language the same way they acquire the English language. Students interact all day in Spanish with native Spanish teachers. They listen, speak, read and write in Spanish and English as the program moves from heavy Spanish instruction to more of a balance between Spanish and English. It's amazing to see how much they have growth after just one year in the program.
The students in the dual language program follow the same math, science and social studies curriculum as traditional one way English only classrooms. The bonus to this curriculum is that these students learn a second language at the same time.
The students also become global citizens as they learn about the culture and traditions from the Hispanic speaking countries. This fosters an understanding and respect for the differences among people in different cultures.
Our school wants to prepare the students to be competitive in this globalized world. We look forward to discussing our Dual Language program with you at your convenience. Please check out the following research/information about Dual Language and Buncombe County's Commitment to the program at the following link:

Dual Language Program Research/Information