Positive Behavior Interventions and Support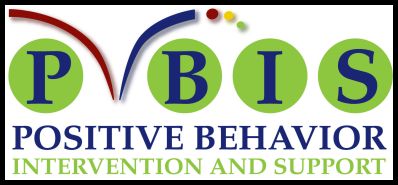 We are a Positive Behavior Interventions and Support (PBIS) school. Behavior and school climate are priorities at Koontz Intermediate School and are primary focuses of our district.
What is PBIS? Put simply, it is a proactive approach to school-wide discipline. This initiative is meant to reinforce the positive behaviors of students doing what is expected of them as well as supporting students who need extra assistance to reach the school wide expectations of Leadership, Empathy, Accountability and Determination. One of the benefits of implementing PBIS is an increase in the amount of instructional time our students receive because staff members don't have to address behavioral issues. As a staff, we're consistently defining, teaching, reinforcing, and monitoring positive behaviors.
PBIS fits right into The Leader in Me culture of our school. We teach the 7 habits of highly effective people everyday as we uphold the specific expectations of behavior for all of our students.
Look through the tabs and see what LEAD means, what are the expectations, and how do teachers guide students when they need to make better choices. All of our policies and procedures for classroom and school wide behavior are in the PBIS handbook.
PBIS is truly a win-win program for all involved. Our expectation is that we keep the excitement going to truly impact student achievement through the use of Positive Behavior Support.
Thank you,
Positive Behavior Intervention and Support Team