We asked our students to tell us about their experiences in the BCSVA. Their perspectives may help others know what to expect as they consider whether the BCSVA is right for them.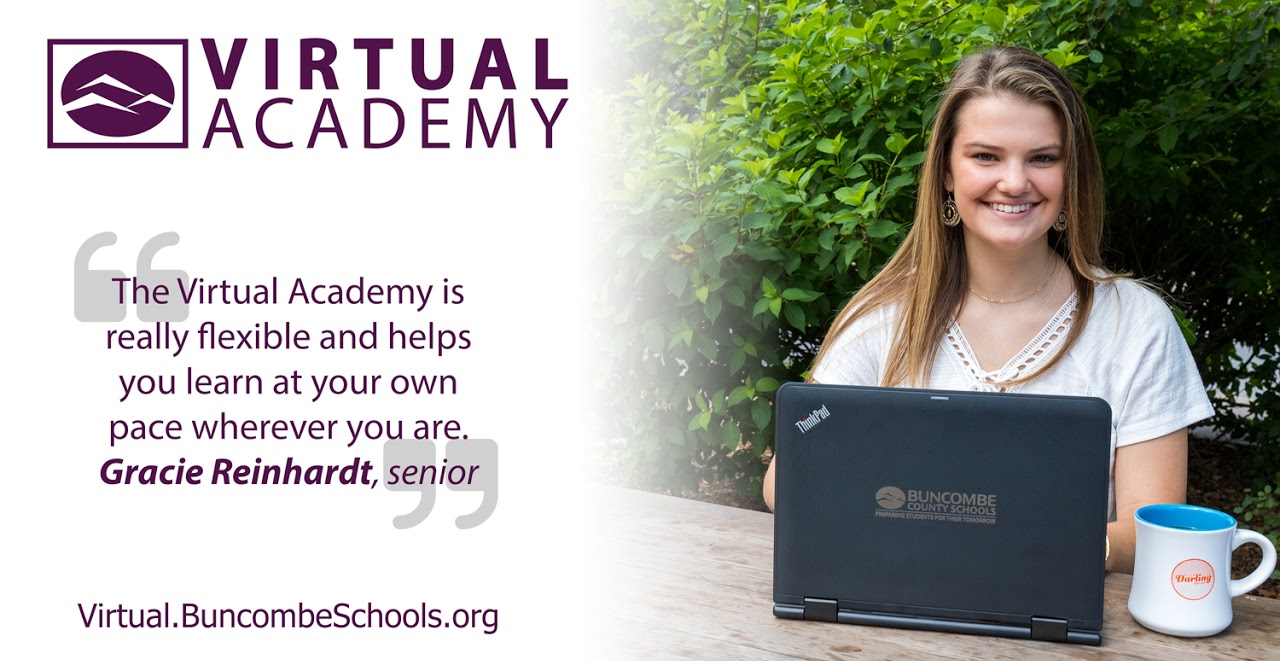 Here are a few of the things our students mentioned when we asked them what they considered to be very important traits for virtual academy students:
"Hardworking, self-motivated, and independent"
"Patience, perseverance and staying calm."
"Self-motivated, perseverance, honesty"
"Confidence, attention/focus, being mindful"
"Being a virtual academy student has helped me be more responsible" - Blake B., 8th grade BCSVA student
"Being a virtual academy student has help me regain a positive mental state and it has lessened my anxiety." -Anonymous BCSVA student
"One thing I have learned this year is you really need to ask for help from your teachers when you need it. My teachers this year have helped me a lot." - Maria H., 9th grade BCSVA student
"One quality I have strengthened or developed this year is determination. I know that when it's confusing or gets hard I should push through and give it my all." - Anonymous BCSVA student
"My favorite thing about being a Virtual academy student is I can always reach out to my teachers for help or clarification during any lesson at any time." - Anonymous BCSVA student
"One quality I have strengthened or developed this year is confidence." -Georgia B. 8th grade BCSVA student
"If I could share any tips or advice for students considering the virtual academy, I would say pick classes that best suit your interests and be proud of your work" - Anonymous BCSVA student
"Something I have done as a virtual academy student that I couldn't do with synchronous in person or online instruction is work at my own pace." - Anonymous BCSVA student
"My favorite part about being a virtual academy student is learning from home and having great teachers." -Anonymous BCSVA student